RADtech has partnered with BitRaser, offering secure, cost effective data erasure solutions to  corporations, government entities,ITAD's  and individuals to permanently and securely Erase data from hard drives, removable media, and mobile devices, to eliminate the RISK of Data loss.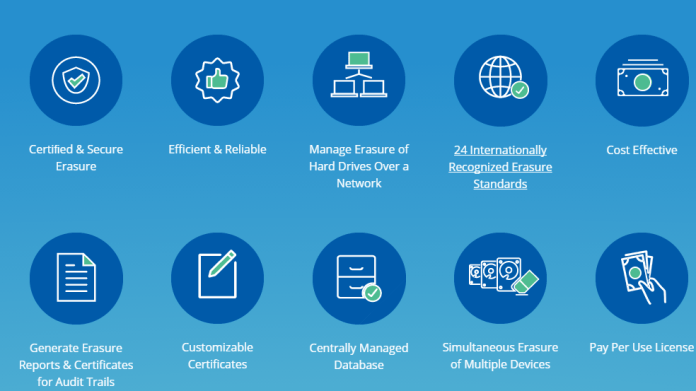 BitRaser is a simple plug and play, bootable USB solution, that permanently erases data from PC's Laptops multiple hard drives in data center storage servers.It provides tamper proof audit reports and certificates for your audit trail and compliance regulation.
SOX, GLB, HIPAA, ISO27001,EU-GDPR, PCI-DSS.
BitRaser Enterprise Edition is a solution for the needs of large corporations, Government organisations and ITADs. Can erase data over a netwrok, up to 65000 hrdwarives simutaneously, central management console, providing tamper proof audit reports and certificates to meet regulatory and compliance
SOX, GLB, HIPAA, ISO27001,EU-GDPR, PCI-DSS
Software that will permanently erase software from you IOS and Android mobile devices. This ensures that your data cannot be recovered when your device is disposed, sold or recycled. A must for ITAD's, refurbishes and orgnisations that do not practice BOYD. Tamper proof reports and certificates are are generated for audit trails and regulatory compliance.
SOX, GLB, HIPAA, ISO27001,EU-GDPR, PCI-DSS
The mobile diagnostic tool allows mobile services provider, retail outlets, mobile repair shot etc to efficiently detect source of device issues before reselling them.The software also provides analytics about the device,health status battery, camera, touchpad, display etc.