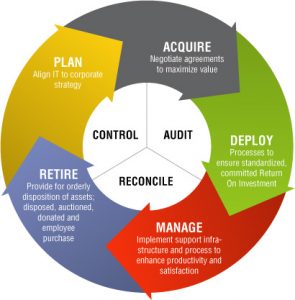 IT Asset Management
Technology is constantly changing, hardware and software, a successful IT Asset Management (ITAM) program brings balance to this change regardless of organization size, industry or type by implementing best practice and proven processes as well as a way to embrace multiple organizational frameworks such as IT Service Management (ITSM).
One of the simplest ways to optimize IT operations is to upgrade your IT Asset Management and through strategic optimizations can reduce the cost of asset management and by default overall IT Asset Management.
So how do we do it...
We focus on the Key Process Areas within the IT Asset LifeCycle to assist in the development and promotion of policies, process and procedures to:
Find Savings
Gain Control
Increase Accountability
Reduce Risk
Improve Performance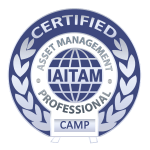 Certified Asset Management Professional